Location: Settings > Guest payment > Payment gateway
Credit card payments from your guests can be handled via a Stripe account or Nets Easy.
If you choose to use Nets Easy then in order to receive credit card payments from your guests, easyTablebooking needs to be connected to your Nets account.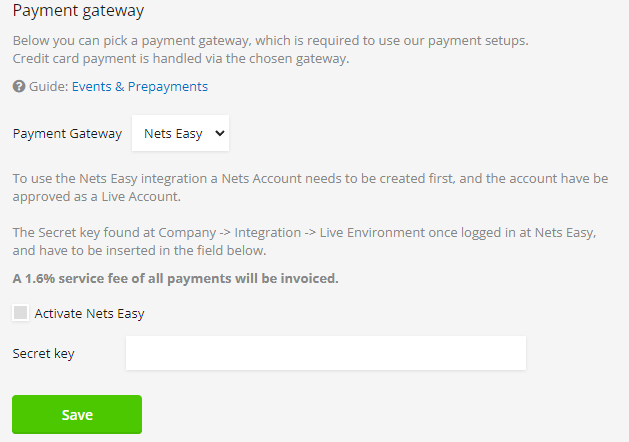 Once you've logged into your Nets account, you can find your Secret key by going to Company > Integration > Live Environment. Once that is done and you've put the secret key in the field, then you can tick the Activate Nets Easy box, and press save.