There is no app available in the Apple App Store for our product. We have chosen to keep it simple and effective for our customers by only offering a web-app. This means that the interface you are familiar with from using our product on a computer is the same on a mobile device.
Please note that this feature only works on Safari.
To access our web-app on your mobile device, please follow these steps:
Log in to your EasyTableBooking account by entering your login details.
2. Once you have logged in, tap on the square button at the bottom of the screen.
3. Select "Add to home screen."
4. Tap "Add."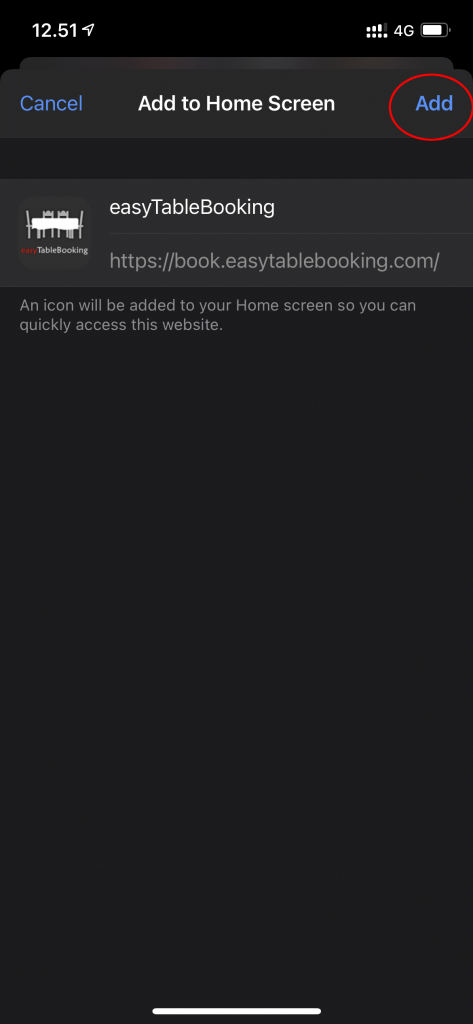 5. Our web-app will now be accessible on your mobile device's home screen.