Location: Settings > General > Tables and rooms > Combined tables
Default screen
The default screen has no table combinations.
N.B.: It is advisable to add as many combinations as possible so that the system can manage larger groups of people.
Combining tables
It is possible to add as many combinations as you want to.
Select the tables you wish to combine, add the maximum number of seats and press save.
You can also set the priority for each combination (combinations with the highest priority are booked first).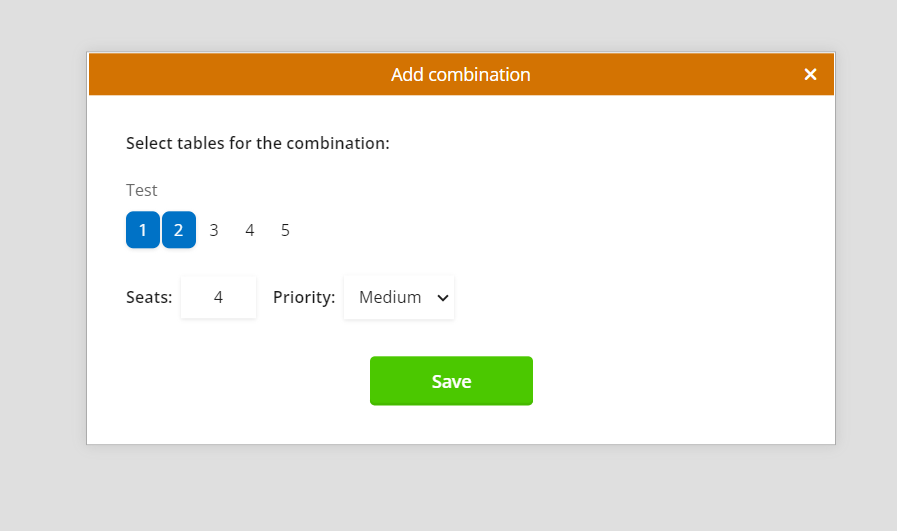 Table priority (how the system allocates tables)
easyTableBooking is seating guests based on the following algorithm:
If there are multiple rooms the system will book the room with the highest priority first.
The system always tries to book a single table before using the combinations.
Then it chooses the table or tables, where the number of seats fits best so that the restaurant is booked optimally.
If there are more tables available, with the same number of seats, the system selects the table with the highest priority. For table combinations, the system looks at the priority of the first table in the combination.
NB: It is recommended to give a lower priority to tables that are often included in combinations for larger groups, so that these tables are booked at the end, in this way you maintain the opportunity to accommodate larger companies.