Location: Settings > General > Logins
Here you can choose to add/remove logins.
Default screen
The default screen will hold your current login(s) and permissions.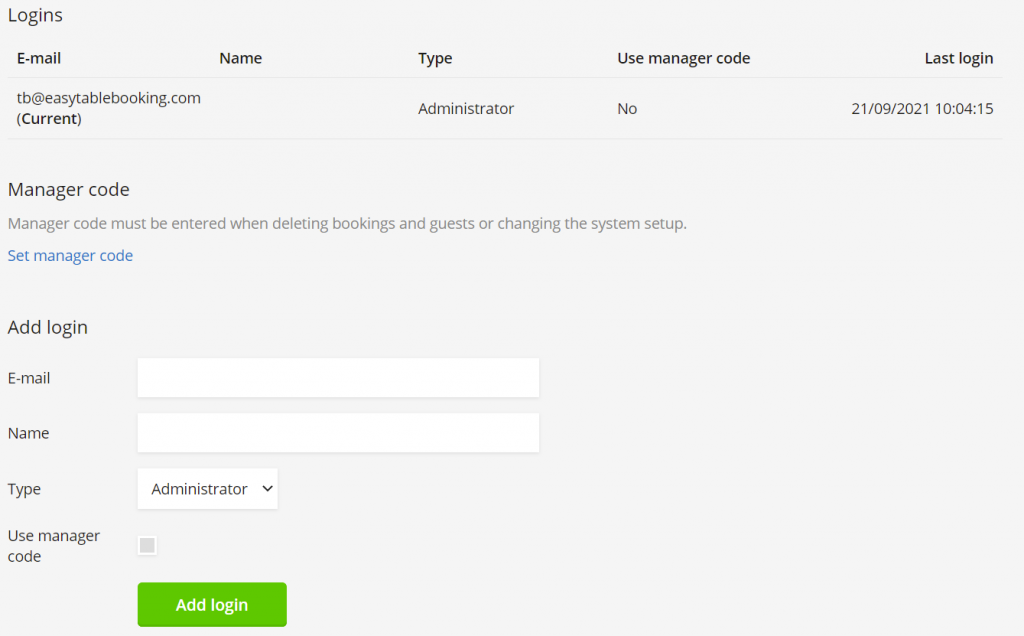 To add an extra login, you need to go to the Add Login section, and write the email, name, and select the type the other login(s) shall have. There are 3 types of permissions, Administrator, User, and Read-only.

Administrator is able to manage everything easyTableBooking provides of the system.
User is able to manage everything from the front page, but can't access the settings of the restaurant, which means that a User can still take manual bookings, edit bookings and set specific criteria for days in the calendar.
Read-only is only able to view the front page and not make any changes and/or add manual bookings.
Manager code is a feature you can choose to add to an Administrator login if you would like more users to use the same login, but still require a password to make any notable changes in the system, such as accessing the system settings.