For the last step, you have to add the preorder setup to the booking type. If you don't know how to create a booking type, see this guide.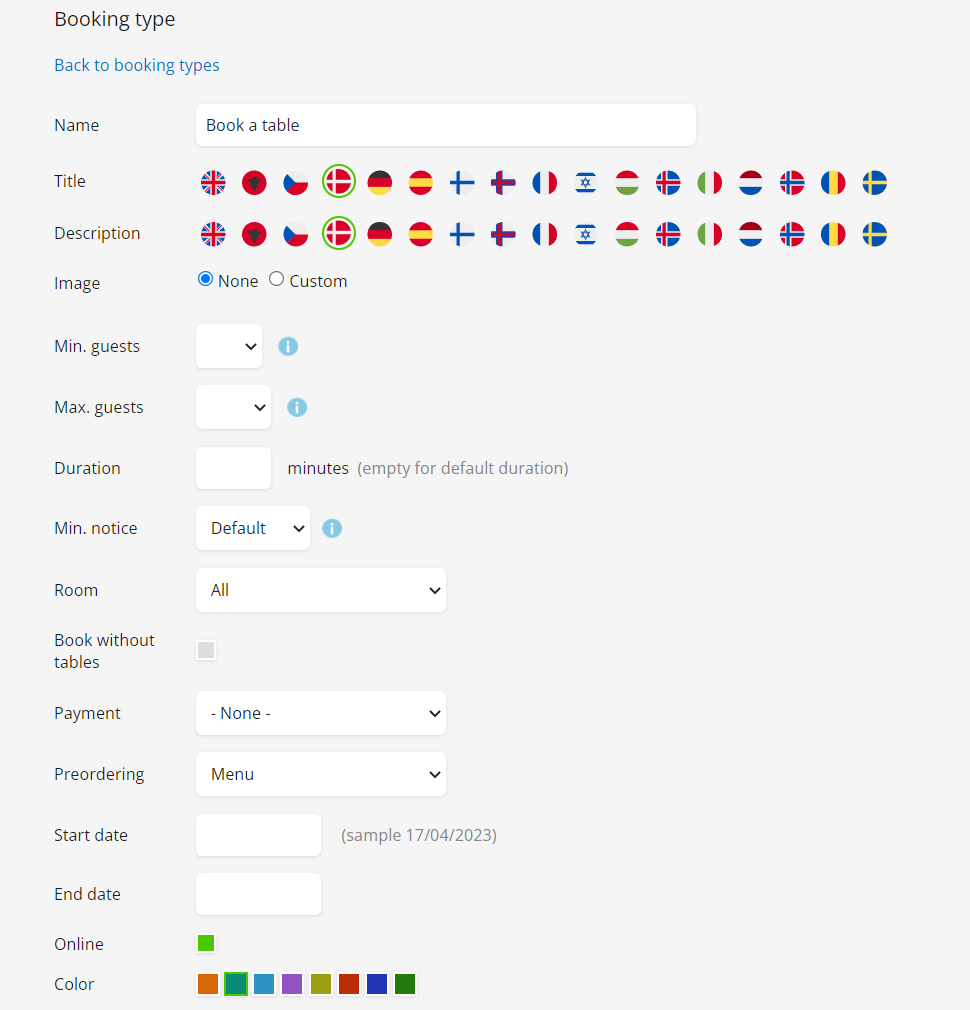 Go to Settings -> Bookingtypes -> Select the bookingtype you want the setup on -> Select the preorder setup on the bookingtype.
The setup is now complete.
To test the preorder, please go to Settings -> Implementation -> Bookinglink and code -> Test online booking.