Location: Settings > Integrations
Our integration with Google makes it possible for guests and tourists to make bookings directly through Google. This will increase the online presence of your restaurant online. Guests can cancel their booking through Google and the booking will automatically be added to their Google calendar.
Important: Your account will be matched with Google based on the information entered under The place. It is therefore important that this information is filled in correctly and is consistent with your Google My Business account.
It can take a few days before the profiles are matched and the booking button appears on Google My Business. If it's not matched, please contact our support.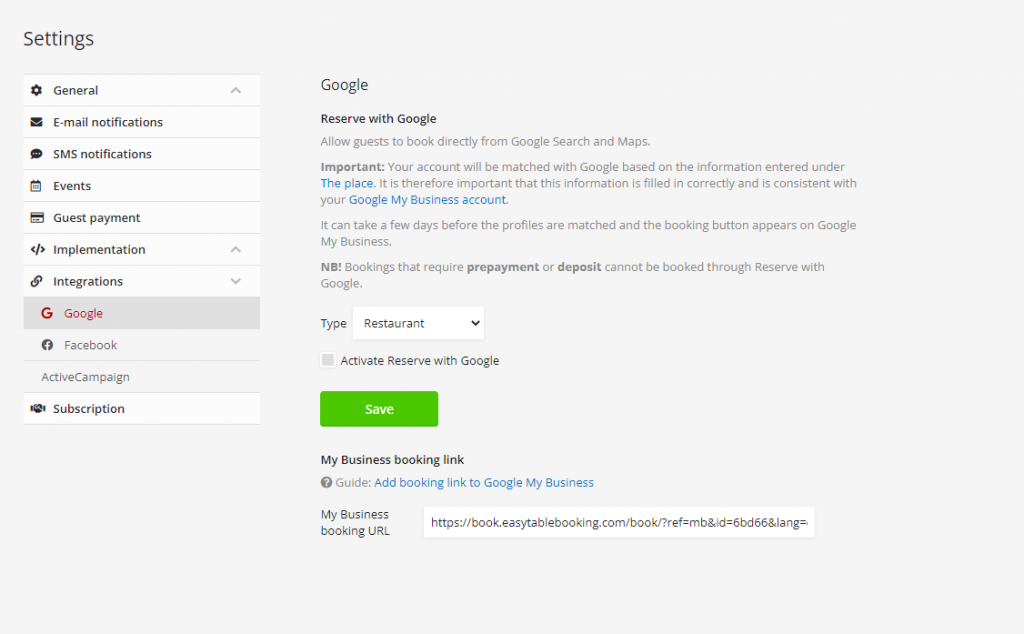 NB! Bookings that require prepayment, deposit, or no-show fee cannot be booked through Reserve with Google. Text added with periodic criteria will not be shown on google. Google sends out their own e-mail confirmation and surveys which we can not edit or disable. Changes made to the settings can take up to 24 hours to take effect on Google.