Location: Settings > E-mail notifications
To send e-mail confirmations to guests upon making a booking, you will have to tick the box as shown below.
All guests that write their e-mail when making a booking will get a confirmation sent by email.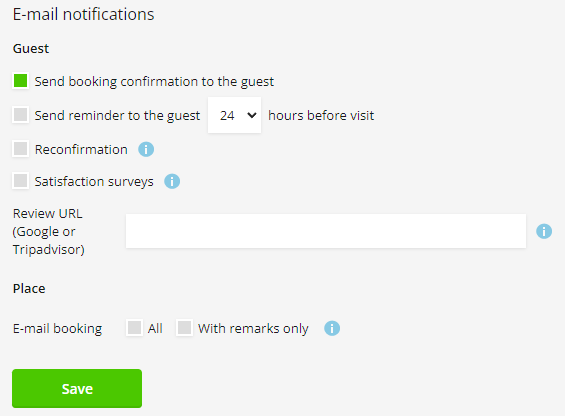 ---
As a standard confirmation e-mail, it'll look like the example below.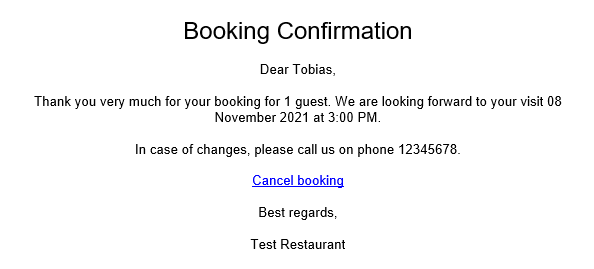 If you want any changes made to this, you'll have to contact our support.